Quick & Easy French Toast Muffins Perfect for Brunch
This step-by-step recipe is about to become your newest favorite brunch idea ever! And the best part? You can make it in a muffin tin!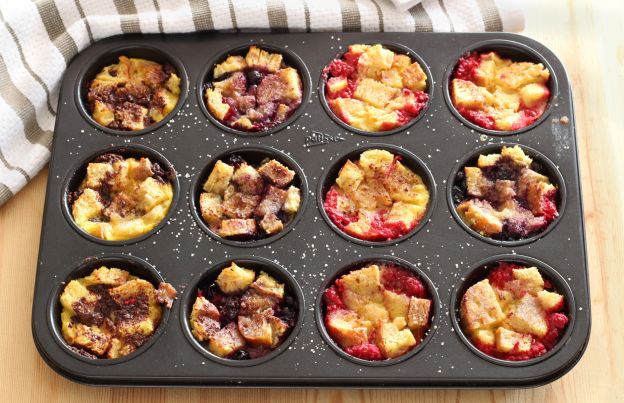 1

/14
View slideshow
© Gourmandize
French Toast Muffin Cups
We all love French toast for breakfast, right? Not only is it delicious, but it's also a great way to recycle stale, leftover bread! This step-by-step is a creative way to transform French toast into mini French toast cups that everyone will love. Even better, you can make them all in a muffin tin! Try these 3 versions for the ultimate weekend breakfast treat.
More steaming articles
Chef Tips and Tricks
VIDEO: Crispy Ham and Egg Cups
Who do you know that would love these delicious baked egg and ham cups?