These Are The Most Expensive Foods In The World
What do you imagine millionaires spend their money on after the sports cars, properties and lavish accessories? Food! Very, very expensive food.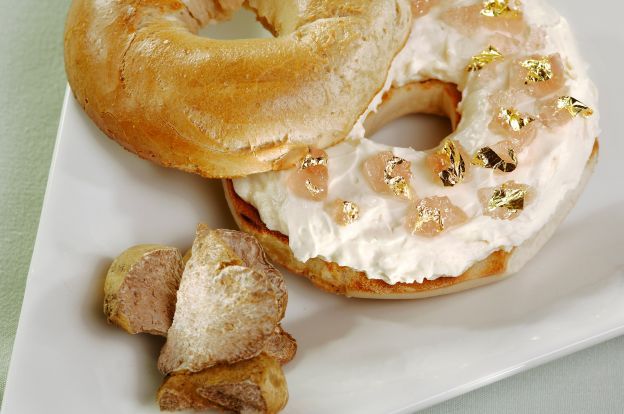 1

/25
View slideshow
© Westin New York City Time's Square
New York City Westin HoteL's $1000 Bagel
Who would have dreamt that a New York bagel would make the list of the world's most expensive foods? Well, it's not just any bagel after all. Last November, the Westin Hotel in NYC's Times Square served a bagel topped with Alba white truffle cream cheese, goji berry-infused Riesling jelly and golden 'leaves' for the modest price tag of $1000 (that includes tax and tip). Before you lose your mind, this menu item actually went toward a good cause: 100% of the proceeds were donated to Holy Apostles Soup Kitchen.
More steaming articles
Chef Tips and Tricks
VIDEO: Chicken Quesadillas
These quick and easy chicken quesadillas are the perfect, last-minute family dinner!
INGREDIENTS:
2 chicken breasts
1/2 cup of tomato sauce
1/2 cup of chives, chopped
1 tsp. of Mexican spice mix
4 Tortillas
Cheddar
Salt, to taste
METHOD:
Put shredded chicken breast, tomato sauce, chives, and mexican spice mix in a bowl and mix together.
Lay out the tortillas. Place a slice of cheddar in the center, and cover with the chicken mix.
Fold up tortillas, and heat in a frying pan until golden.
Enjoy!