25 Recipes that Start with a Can of Coconut Milk
Coconut milk has lots of health benefits and tastes great!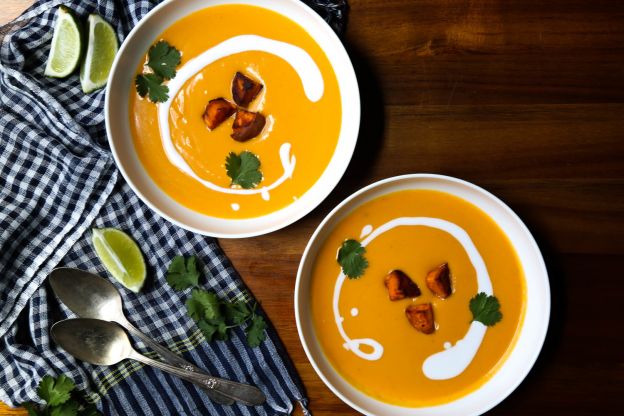 1

/25
View slideshow
© Probably This
Sweet Potato Tom Kha
Sweet, savory, and spicy, this colorful soup will warm you from the inside out. Taking inspiration from the classic Thai dish tom kha made with coconut milk and lime, this recipe also incorporates sweet potatoes for extra nutrition and flavor.
More steaming articles