Weekend Brunch: 25 Delectable Ways to Get Your Waffle Fix
Nothing is more important than waffles.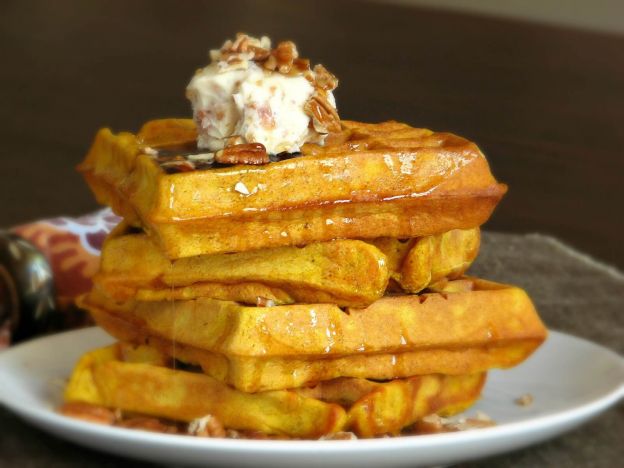 1

/25
View slideshow
© Foodness Gracious
Pumpkin Waffles with Maple Bacon Butter
These pumpkin waffles balance salty and sweet perfectly. Filled with cozy spices like cinnamon, cloves, and ginger, these buttermilk waffles will be an instant hit. The butter is whipped with crispy bacon and maple syrup for a one-of-a-kind experience that's fit for the weekend. Here's the recipe.
More steaming articles
Chef Tips and Tricks
VIDEO: Crispy Ham and Egg Cups
Who do you know that would love these delicious baked egg and ham cups?