Weekend Baking Inspo: Foolproof Homemade Herbed Focaccia
Thyme and rosemary focaccia from the comfort of your own oven? It's so good you won't be able to give up carbs. Step-by-step recipe follows.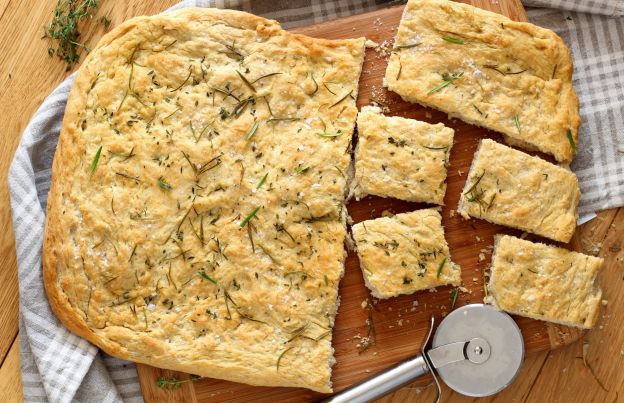 1

/13
View slideshow
© Gourmandize
Homemade Focaccia
Italian focaccia is easily identified by the sunken hollows in its surface that soak up the olive oil, herbs and coarse sea salt while cooking. It's pure carbo-licious pleasure. Try our easy step-by-step recipe now!
More steaming articles
Chef Tips and Tricks
SOLVED: How to chop fresh herbs like a top chef
Are you looking to take your chopping skills to the next level? In this video we show you how to chop fresh herbs like a total pro! You won't believe how easy it is (and how cool you'll look!).