The Easy Peasy Guide to Crispy Homemade Bloomin' Onions
Skip the restaurant version of this pretty appetizer to save money and calories. It's great to share and fun to eat -- just pull and munch!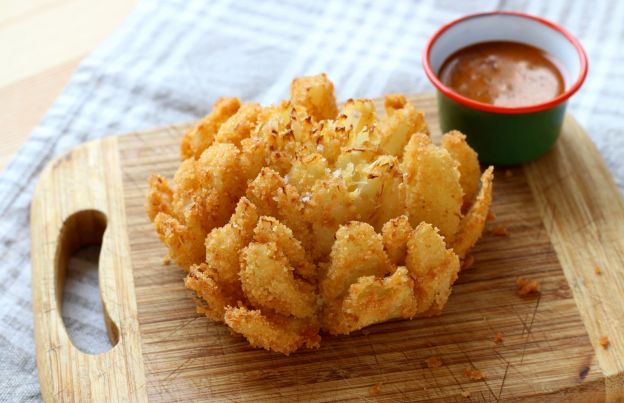 1

/17
View slideshow
© Gourmandize
Bloomin' Onion
Who needs Outback Steakhouse when you can make these easy, delicious bloomin' onions at home?
More steaming articles
Chef Tips and Tricks
VIDEO: Crispy Fried Pasta Dippers
Run out of chips for the party ? Fry some pasta! Guaranteed success!
CRISPY FRIED PASTA DIPPERS
Cook bow-tie pasta for 8 minutes. Combine grated Parmesan with garlic, and Italian and curry spices.
Fry the pasta for two minutes on each side and mix into the cheese and spice combination.