Kitchen HACK: Peel Garlic in SECONDS
Peeling garlic takes forever... But did you know that you peel a whole head of garlic in just seconds?
All you need is a jar and one simple trick...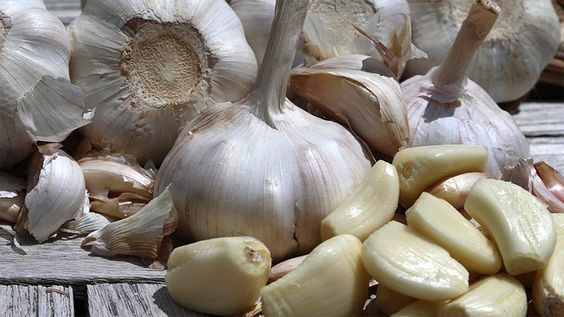 Image via: Pinterest
To peel garlic cloves in no time at all and without all the fiddle and fuss, simply place the cloves in a closed plastic container or glass jar and shake vigorously. As the garlic hits against the sides, the skin comes off and you can easily separate out the peeled cloves after about 20 seconds. You can even try shaking the garlic in two bowls of the same size, held together tightly.
Now you can indulge in all the savory, stinky garlic recipes you love! You're welcome.
Want more genius, life-saving kitchen hacks? We've got 99 of them for you, right here.
Image via: Thrifty Fun
More steaming articles
Chef Tips and Tricks
VIDEO: Chicken Quesadillas
These quick and easy chicken quesadillas are the perfect, last-minute family dinner!
INGREDIENTS:
2 chicken breasts
1/2 cup of tomato sauce
1/2 cup of chives, chopped
1 tsp. of Mexican spice mix
4 Tortillas
Cheddar
Salt, to taste
METHOD:
Put shredded chicken breast, tomato sauce, chives, and mexican spice mix in a bowl and mix together.
Lay out the tortillas. Place a slice of cheddar in the center, and cover with the chicken mix.
Fold up tortillas, and heat in a frying pan until golden.
Enjoy!