For Some, Cilantro Really Does Taste Like Soap, And Genetics Are To Blame
We all know somebody who just can't stand the taste of cilantro. Scientists have found that the reason isn't just preference, it's genetics!
© Thinkstock
Coriandrum sativum. Many can't imagine their pulled-pork taco or Thai green curry without it, while for others it is the most revolting and strong-tasting plant there is. "It tastes like soap!" they cry, disgusted, while the rest of us scratch our heads and wonder if they come from the same planet.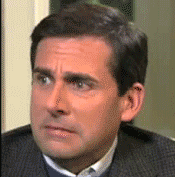 Why is this simple plant so polarizing?
The answer appears to lie in our genes: specifically genetic variants in our olfactory receptors. In a study by Cornell University, 14,604 participants of European ancestry were asked whether cilantro tasted soapy, while another set of 11,851 participants were asked whether they liked the taste.
Without going into all the details (you can read a summary here), the study measured the delightfully named "cilantro soapy-taste detection" factor of each individual, and basically confirmed that cilantro does indeed taste like disgusting garbage to quite a few people.
As firm fans of cilantro, we feel sad for our soapy-taste detecting friends, but we promise to stop trying to trick them into eating it from now on.
Psss... are you a cilantro lover? Then you'll fall for this delicious Thai Grilled Chicken recipe, and this tasty broiled Chile & Lime Marinated Shrimp :)
More steaming articles
Chef Tips and Tricks
VIDEO: Easy Carb-Free Pepper Toast
Ingredients
Pepper
Shrimp (already cooked)
Tzatzíki
Coriander
Method
Slice pepper and place slices in the toaster
Mix Tzatzíki and shrimp
Spread the mix onto the toasted pepper