The World's Most Dangerous Foods
Approach with caution: these 8 foods hide a potentially life-threatening surprise...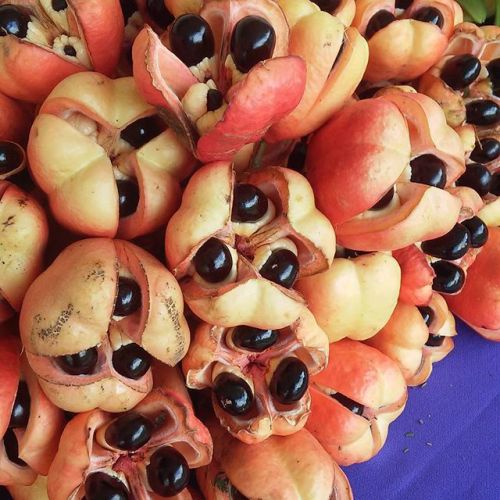 1

/8
View slideshow
© Instagram - @chefcomrie
Ackee
Jamaica's colorful and alluring national fruit is rich in essential fatty acids, vitamin A, zinc, and protein. But it hides a nasty surprise. Parts of the fruit contain hypoglycin A and B, which are highly toxic to humans and can cause violent vomiting, coma and death. The problem arises when it is consumed underripe, or the wrong parts are consumed. Helpfully, the fruit wears its own warning: it must not be eaten before the outer pod has turned red ripened. The edible portion is the yellow arilli while the black seeds are always toxic.
More steaming articles
Chef Tips and Tricks
VIDEO: Chicken Quesadillas
These quick and easy chicken quesadillas are the perfect, last-minute family dinner!
INGREDIENTS:
2 chicken breasts
1/2 cup of tomato sauce
1/2 cup of chives, chopped
1 tsp. of Mexican spice mix
4 Tortillas
Cheddar
Salt, to taste
METHOD:
Put shredded chicken breast, tomato sauce, chives, and mexican spice mix in a bowl and mix together.
Lay out the tortillas. Place a slice of cheddar in the center, and cover with the chicken mix.
Fold up tortillas, and heat in a frying pan until golden.
Enjoy!