These Homemade Falafels are a Meatless Monday Game-Changer
Swap out that meatball sub for a falafel pita! Or use these little balls as salad protein with pickled veggies for a Mediterranean meal.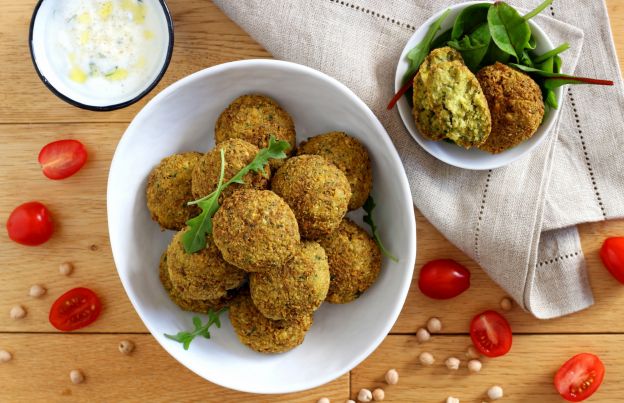 1

/15
View slideshow
© Gourmandize
Homemade falafels
Falafels are a Mediterranean or Middle Eastern specialty that are basically little balls of fried chickpeas (or garbanzo beans) mixed with fresh herbs, onion, garlic and spices and slightly flattened. You can use canned chickpeas if you're pressed for time, but the ideal option would be to use dried chickpeas that you soak overnight before blending with the other ingredients.
It's the emblematic street food dish of many Middle Eastern countries, such as Lebanon, Egypt, Turkey and Israel. Served in a flatbread (pita or lebanese flatbread) with an assortment of marinated vegetables and tahini sauce, these satisfying, crunchy sandwiches are the perfect finger food! It's custom to eat them this way especially in Mediterranean cultures. And interestingly enough, you can find falafels in both Jewish and Arabic cuisine, despite their wide cultural differences.
More steaming articles