30 Things You Didn't Know You Could Make With Maple Syrup
Maple syrup isn't just for pancakes anymore. Upgrade your life with these exquisite maple-lovin' recipes.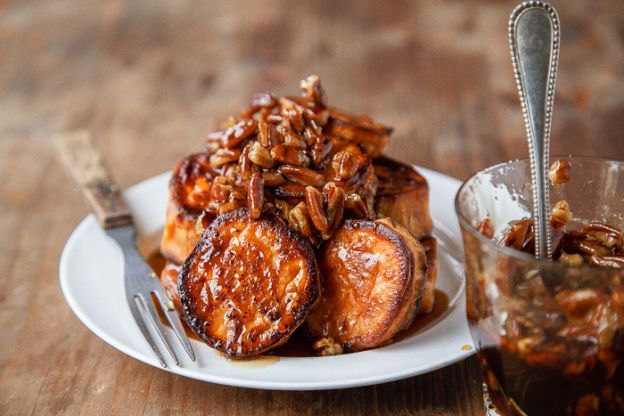 1

/30
View slideshow
© Dessert For Two
SWEET POTATOES WITH MAPLE-PECAN SAUCE
We can't decide whether this dish classifies as dinner or dessert. What do you think? Maybe both?
More steaming articles
Chef Tips and Tricks
VIDEO: Smashed Potato Cakes
Ready to try these quick and tasty smashed potato cakes?
Ingredients
5 large potatoes
1/2 cup parsley
2 cloves minced garlic
1/2 cup cilantro
2 cups shredded cheese
1 cup milk
Sour cream

method
Boil and drain the potatoes
In a mixing bowl, combine the potatoes with parsley, minced garlic, cilantro, shredded cheese and milk.
Mash the mixture thoroughly.
Shape into palm-sized balls, then flatten on a sheet pan
Put in oven for 20 min at 355° F
Layer, spreading generously with sour cream
Garnish, and enjoy!