20 Spiked Desserts That Call For Celebration
Google Ads
Put down your glass, and pick up your fork! Here are 20 delicious spiked desserts that will get you tipsy turvy in no time!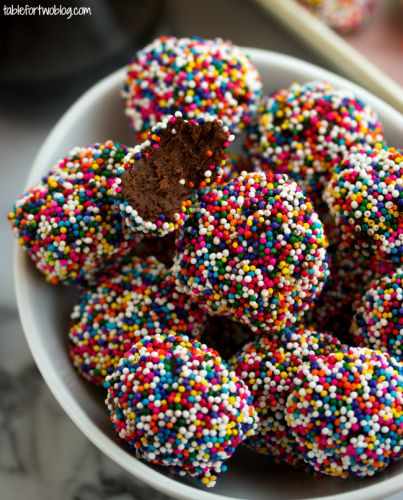 1

/20
View slideshow
© Table For Two
Boozy Truffles
4 ingredients and 20 minutes are all you need to make these colorful, celebratory dark chocolate truffles.
More steaming articles
Chef Tips and Tricks
Zesty Lemon Pavlova
Named for the famous ballerina Anna Pavlova, this delicate lemon pavlova is simply divine.
INGREDIENTS
Eggs
Confectioner's sugar
Fresh lemon juice
Sugar
Flour
Butter
Lemon zest
METHOD
Separate egg yolks and whites
In a bowl, whisk egg whites
Add confectioner's sugar
Distribute on baking pan and flatten center lightly with a spoon
Bake for 30 minutes at 250 degrees
While that's baking, squeeze fresh lemon juice into a bowl
Add egg yolks, sugar, and flour then whisk together
Add butter and whisk again
Take the merigues out of the oven once they're ready
Spoon the filling into the center of the meringues
Grate lemon rind and sprinkle the zest over the top of the pavlovas
Serve!