Cookie passport: The best cookies from around the globe
It's time to get your cookie passport stamped. Here's what these yummy treats look like on Instagram in 20 countries around the world.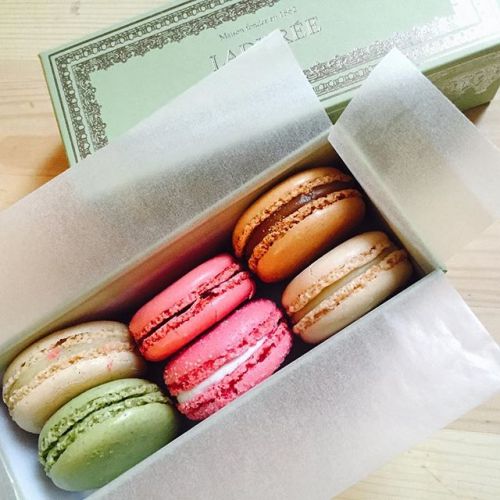 1

/20
View slideshow
© Instagram - @imyennielee
Macarons: French meringue sandwich cookies
Anyone who has had the pleasure of eating macarons knows that one is never enough. Two meringue-based cookies are filled with ganache, buttercream or jam, and the flavor possibilities are endless. Their sweet taste and melt-in-your-mouth texture is thrilling from the first bite to the last, and we gotta hand it to the French—the presentation is always on point.
More steaming articles
Chef Tips and Tricks
VIDEO: Salted Caramel Thumbprint Cookies
These salted caramel thumbprint cookies are easy to make and super delicious!
INGREDIENTS:
1/4 cup / 50g of softened butter
1 egg (divide the yolk and white)
1/4 cup / 50g of sugar
Pinch of sea salt
1 cup / 150g of flour
1 cup / 100g of chopped nuts
Salted caramel
Melted dark chocolate
METHOD:
In a bowl, mix together the butter, egg yolk, sugar, and salt.

Add the flour and mix. Roll into a ball.

Chill for 30 minutes.

Remove from refrigerator. Divide the dough and roll into 1-inch balls.

Dip each ball in egg yolk, and then roll in chopped nuts.

Place on baking sheet (lined with parchment paper), and press your thumb into the center.

Bake at 340°F/170°C for 12 minutes, or until golden.

Remove from oven and let cool.

Pour the salted caramel into the center groove,and drizzle with dark chocolate.

Enjoy!