15 Quick and Easy Timesaving Breakfasts to Simplify Thanksgiving Morning
Thanksgiving can be a lot of work. Don't sweat the small stuff — here are some simple breakfasts that will see you through until the big meal, without cutting into prep time.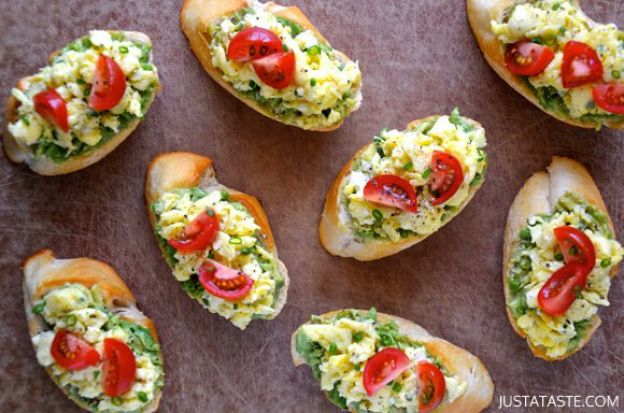 1

/15
View slideshow
© Just a Taste
Quick and Easy Breakfast Bruschetta
Thanksgiving cooks will love this delightful finger-food breakfast, which can be nibbled continually throughout the morning or shared among many. Start with buttery toast and top with smashed avocado, scrambled eggs, and diced tomatoes, and you'll be wondering why you didn't think of bruschetta for breakfast before.
More steaming articles
Chef Tips and Tricks
VIDEO: Crispy Ham and Egg Cups
Who do you know that would love these delicious baked egg and ham cups?