200-calorie desserts you can make in 10 minutes or less
The best desserts are those that taste indulgent but are low in fat. Here's how to satisfy your sweet tooth with light and speedy ideas!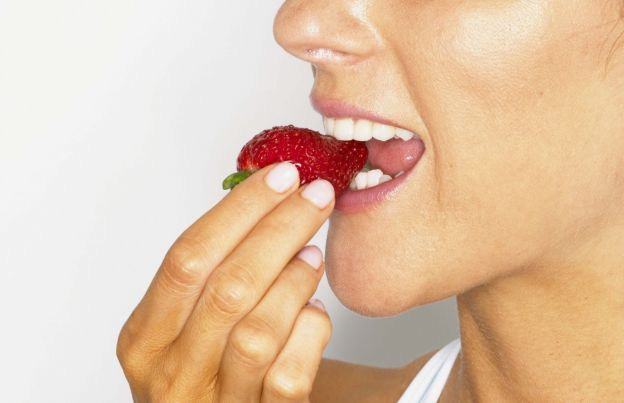 1

/16
View slideshow
Craving something sweet to finsh off your meal?
In the mood for something delicate to satisfy your sweet tooth, but don't want to crash your diet or wait a quarter century before you're ready to indulge again? No problem, take a look at our low-fat, ready-in-10-minutes dessert menu.
More steaming articles
Chef Tips and Tricks
VIDEO: Salted Caramel Thumbprint Cookies
These salted caramel thumbprint cookies are easy to make and super delicious!
INGREDIENTS:
1/4 cup / 50g of softened butter
1 egg (divide the yolk and white)
1/4 cup / 50g of sugar
Pinch of sea salt
1 cup / 150g of flour
1 cup / 100g of chopped nuts
Salted caramel
Melted dark chocolate
METHOD:
In a bowl, mix together the butter, egg yolk, sugar, and salt.

Add the flour and mix. Roll into a ball.

Chill for 30 minutes.

Remove from refrigerator. Divide the dough and roll into 1-inch balls.

Dip each ball in egg yolk, and then roll in chopped nuts.

Place on baking sheet (lined with parchment paper), and press your thumb into the center.

Bake at 340°F/170°C for 12 minutes, or until golden.

Remove from oven and let cool.

Pour the salted caramel into the center groove,and drizzle with dark chocolate.

Enjoy!