The best fro-yo parlors around the world
When it comes to fro-yo, we just can't get enough! Apparently we aren't alone: here is our round-up of the world's best fro-yo parlors.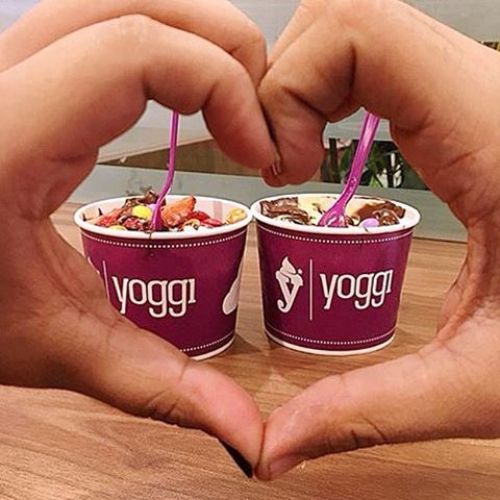 1

/20
View slideshow
© Instagram - @yoggibrasil
Yoggi in Brasil
Founded in a neighborhood of Rio de Janeiro in 2008 by two young entrepreneurial Brazilians, Yoggi has totally taken off. Their stores are now all over the country, perhaps due to their firm philosophy of healthy, joyful eating. Flavor-wise, Yoggi branches out from the usual territory with some seriously unique, local offerings like a cheesy-guava mix; Jabuticaba, which is named after a tree native to the Minas Gerais and São Paulo states in Brazil; and Tapioca, extracted from the North Brazilian cassava root. Deliciosa!
More steaming articles
Chef Tips and Tricks
VIDEO: Salted Caramel Thumbprint Cookies
These salted caramel thumbprint cookies are easy to make and super delicious!
INGREDIENTS:
1/4 cup / 50g of softened butter
1 egg (divide the yolk and white)
1/4 cup / 50g of sugar
Pinch of sea salt
1 cup / 150g of flour
1 cup / 100g of chopped nuts
Salted caramel
Melted dark chocolate
METHOD:
In a bowl, mix together the butter, egg yolk, sugar, and salt.

Add the flour and mix. Roll into a ball.

Chill for 30 minutes.

Remove from refrigerator. Divide the dough and roll into 1-inch balls.

Dip each ball in egg yolk, and then roll in chopped nuts.

Place on baking sheet (lined with parchment paper), and press your thumb into the center.

Bake at 340°F/170°C for 12 minutes, or until golden.

Remove from oven and let cool.

Pour the salted caramel into the center groove,and drizzle with dark chocolate.

Enjoy!