25 Light Seafood Pastas to Twirl Your Fork Around
Nothing says summer more than seafood! Here are 25 delicious seafood pastas to lighten up your summer menus without sacrificing any flavor.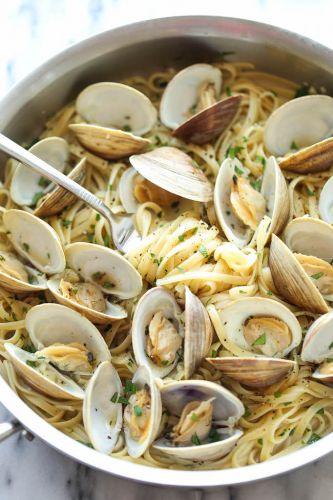 1

/25
View slideshow
© Damn Delicious
Easy Linguine with Clams
Fresh clams can be surprisingly cheap during the summer. Combine them with some pantry staples you're sure to have on hand, and you've got an inexpensive and easy weeknight dinner that will make you feel like you're on vacation. Get the recipe here.
More steaming articles
Chef Tips and Tricks
8 Mistakes That Everybody Makes With Pasta
Do you put the pasta in without waiting for the water to boil? Add oil? Forget the salt?