25 Winter Cocktails That Will Make You Warm And Fuzzy Inside
These delicious cocktails will keep you cozy and comforted when it's cold, dark and stormy outside.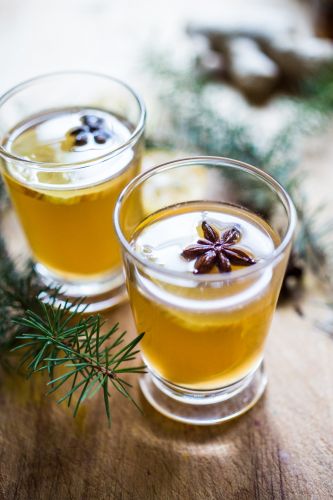 1

/25
View slideshow
© Feasting At Home
A Long Winters Nap
When it's cold, dark and snowy, there is no better way to sink into hibernation than with a Long Winter's Nap. This hot bourbon cocktail uses maple syrup infused with star anise, ginger, fir twigs (optional), and lemon juice. Add a little extra kick with some whole pepper corns or orange peel. Yum!
More steaming articles
Chef Tips and Tricks
VIDEO: Caipiriña Cocktail
This is the only thing you'll want to drink this summer.
Ingredients:
2 tsp. of brown sugar
1/2 a lime
1/5 cup of Brazilian Cachaca