17 Iconic Restaurants From Literature
Ever wish the book you were reading would come to life? Well these literary restaurants and bars are 100% real.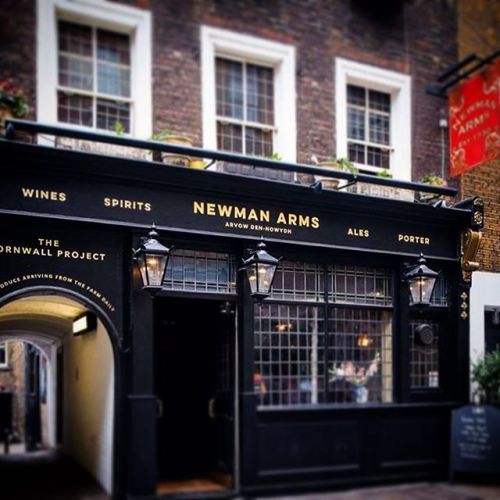 1

/17
View slideshow
© Instagram — @newmanarms
1984: the Newman Arms, London
The Newman Arms was often frequented by George Orwell, and is said to be the model of "Proles' Pub" in 1984. Tuck into some tasty pub grub and enjoy the idea that Big Brother is watching you stuff your face.
More steaming articles
Chef Tips and Tricks
VIDEO: Chicken Quesadillas
These quick and easy chicken quesadillas are the perfect, last-minute family dinner!
INGREDIENTS:
2 chicken breasts
1/2 cup of tomato sauce
1/2 cup of chives, chopped
1 tsp. of Mexican spice mix
4 Tortillas
Cheddar
Salt, to taste
METHOD:
Put shredded chicken breast, tomato sauce, chives, and mexican spice mix in a bowl and mix together.
Lay out the tortillas. Place a slice of cheddar in the center, and cover with the chicken mix.
Fold up tortillas, and heat in a frying pan until golden.
Enjoy!