How to make: Simple Snowmen Oreo Lollipops
We've made you a simple 5 step how-to slideshow for making simple snowmen lollipops with your kids or for you family this holiday season.
You can tie them up in a bunch as home-made gifts or use this recipe as a fun baking activity with little ones - it is that easy.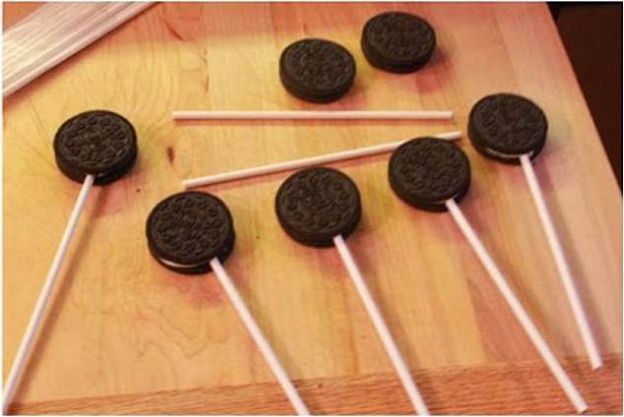 1

/10
View slideshow
Oreo base
To start with all you need is a pack of double-stuffed Oreo cookies and some lollipop sticks.
Insert the stick into the Oreo cream to hold the cookie. You need the double-stuffed Oreos so there is more cream to hold the stick in place.
More steaming articles
Chef Tips and Tricks
VIDEO: Irresistable No-Bake Oreo Cake
Full of one of our favorite cookies in the whole world, this easy no-bake cake is just unbeatable!