15 Halloween treats that aren't a total disaster for your waistline
Don't let Halloween turn you into the shape of a pumpkin. Here are 16 healthified versions of your fave treats to indulge without the bulge.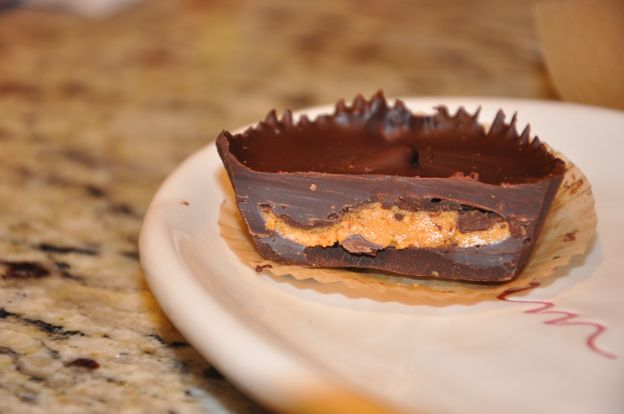 1

/16
View slideshow
©Be Well With Arielle
Reese's Peanut Butter Cups
Who can resist the creamy, luscious taste of a Reese's Peanut Butter Cup. There's nothing like the chocolaty-peanut buttery contrast to make your Halloween taste every bit as good as it should. This DIY version uses dark chocolate chips to up the health factor.
More steaming articles
Chef Tips and Tricks
VIDEO: Fresh Mango Salad
Dive into summer with this fresh, light and healthy mango salad!
INGREDIENTS
Peanuts
Carrot
Mango
Rocket
2 limes
Olive oil
Soy sauce
Red onion, minced
Salt
Pepper
METHOD
Lightly sautée the peanuts until golden.
Take the carrots and cut into thin slices.
Peel the mango and slice into thin strips.
Squeeze the juice from 2 limes into a bowl, and add olive oil, soy sauce, minced onion, salt and pepper.
In a bowl, toss together the mango, carrot, rocket, and lime-soy dressing.
Enjoy!