15 healthy pantry staples you should always have on hand
Besides salt and pepper, stock your pantry with these healthy survival staples from all food groups so you never end up in a recipe rut!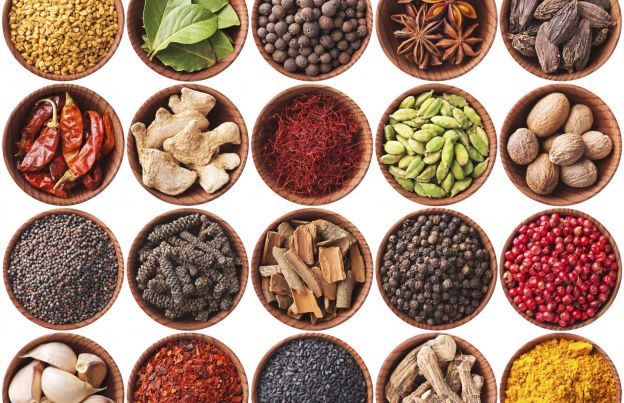 1

/15
View slideshow
Spices
Maintaining a well-stocked spice cabinet is key to intelligent cooking and easy baking. Here are a few standard seasonings that no kitchen should be missing: black peppercorns, kosher salt, chili powder, Cayenne pepper, paprika, cumin seeds, ground coriander, turmeric, dried oregano, star anise, cinnamon sticks, cloves, nutmeg, bay leaves, rosemary and saffron.
More steaming articles
Chef Tips and Tricks
VIDEO: Cheesy Cauliflower Pizza Cups
These Cheesy Cauliflower Pizza Cups are just what you need when snack o'clock rolls around!
Ingredients
Makes 6
1/2 cauliflower head
8 eggs for cauliflower mix
Pepper
Salt
4-6 cups shredded cheese
6 slices salami
6 tbsp pizza Sauce
Method
Boil diced cauliflower in salted water until tender.
Blend, then transfer to mixing bowl.
Mix in 2 eggs, pepper and 2 cups of shredded cheese
Share the cauliflower mixture out between 6 ramekins, forming little cups
Add 1 cup of shredded cheese
Bake for 25 min at 375°F
Add a slice of salami, a tbsp of pizza sauce, and one raw egg to each ramekin
Top with cheese and return to oven for 7 min at 375°F
Serve, and enjoy!