The ultimate list of fusion foods from around the world
Ever had a naan burger? How about burrata ice cream? Here are 16 insane hybrid creations you should seek out for your taste buds this year!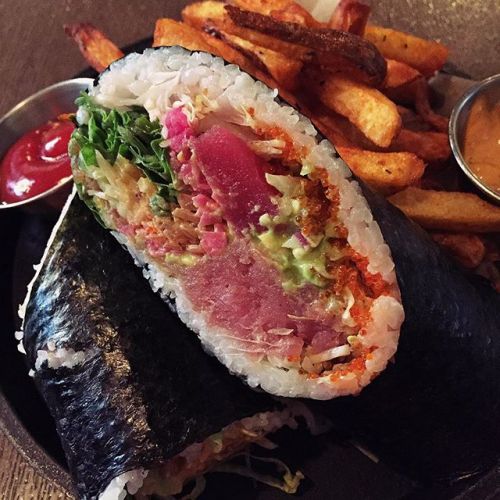 1

/16
View slideshow
© Instagram - @jjong_clair800214
Tuna sushi burrito
Enter the sushi burrito—where all of your Japanese-Mexican foodie dreams come true! This beauty is served at the gastropub Barn Joo in NYC with a heavy Korean/Asian influence. You might even say it's healthier than having a sushi meal or a Mexican burrito on their own.
More steaming articles
Chef Tips and Tricks
How to make a quick and easy chicken wrap
Here's how to make a quick and healthy sandwich wrap!