Cinco de Mayo recipes you can throw in your slow cooker
Looking for an easy and delicious way to celebrate Cinco de Mayo? Get out your slow cooker and give these fiesta-worthy dishes a try!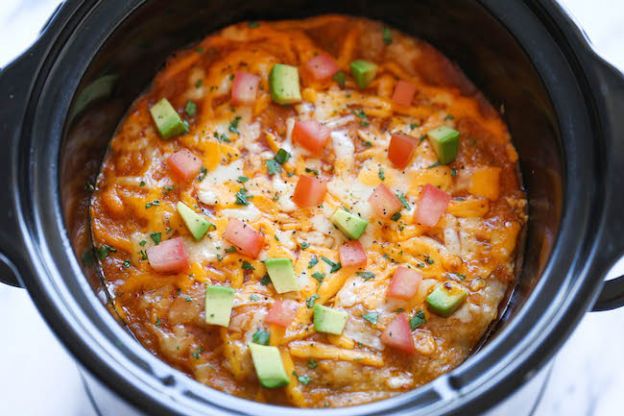 1

/25
View slideshow
© Damn Delicious
Enchilada stack
No need to turn on your blazin' oven now that the weather is starting to warm up. Try this recipe for creamy, cheesy stacked enchiladas that packs all your favorite Mexican flavors into one easy slow-cooker meal.
More steaming articles
Chef Tips and Tricks
VIDEO: Chicken Quesadillas
These quick and easy chicken quesadillas are the perfect, last-minute family dinner!
INGREDIENTS:
2 chicken breasts
1/2 cup of tomato sauce
1/2 cup of chives, chopped
1 tsp. of Mexican spice mix
4 Tortillas
Cheddar
Salt, to taste
METHOD:
Put shredded chicken breast, tomato sauce, chives, and mexican spice mix in a bowl and mix together.
Lay out the tortillas. Place a slice of cheddar in the center, and cover with the chicken mix.
Fold up tortillas, and heat in a frying pan until golden.
Enjoy!