Cinco de Mayo recipes you can throw in your slow cooker
Google Ads
Looking for an easy and delicious way to celebrate Cinco de Mayo? Get out your slow cooker and give these fiesta-worthy dishes a try!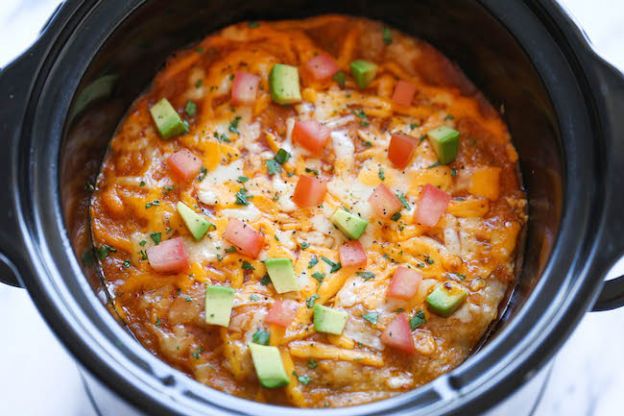 1

/25
View slideshow
© Damn Delicious
Enchilada stack
No need to turn on your blazin' oven now that the weather is starting to warm up. Try this recipe for creamy, cheesy stacked enchiladas that packs all your favorite Mexican flavors into one easy slow-cooker meal.
More steaming articles
Chef Tips and Tricks
VIDEO: Cheesy Quesadillas
Who wants cheesy, delicious quesadillas for dinner?
INGREDIENTS
16 Cherry tomatoes
Black olives
4 Big tortillas
4 Handfuls of baby spinach
Sprinkle of feta
Grated cheddar
Olive oil
METHOD
Slice the cherry tomatoes and black olives in half.
Lay out a quesadilla, and top with baby spinach, cherry tomatoes, olives, feta and cheddar.
Fold in half.
Heat a pan and drizzle with olive oil.
Cook quesadilla on both sides, until golden.
Enjoy!