Rub It In: 25 Rubs And Sauces Your Steaks Need Now
Raise the 'steaks' with these delicious rubs and sauces that add instant oomph to your favorite cut of beef.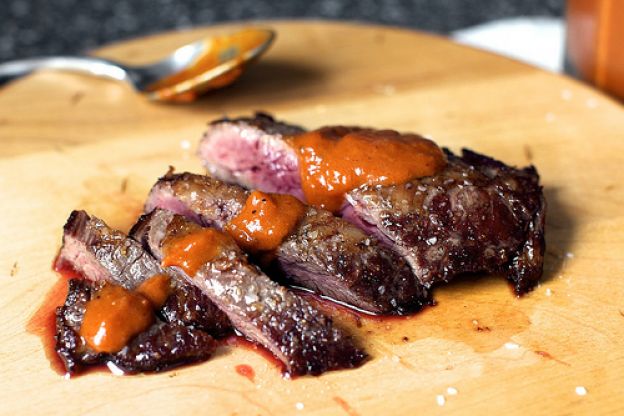 1

/25
View slideshow
© Smitten Kitchen
Charred pepper steak sauce
Steak has never tasted as good as it tastes when doused in this sensational sauce. To make it, you stick a whole red bell pepper under the broiler, until it's all nicely charred, then deseed it, and chuck it in the blender with olive oil, balsamic, sweet molasses, tangy tomato puree, Worcestershire sauce and a variety of spices. And then you indulge in spoons and spoons of the stuff all over your steak.
More steaming articles
Chef Tips and Tricks
How to make tomato sauce
Learn how to make authentic homemade tomato sauce. It's easy as 1-2-3!