10 Cookie Mistakes You Should Never Make
Cookies are a dessert staple and a skill everyone should have in their baking belt. Avoid these 10 mistakes to become a cookie-making pro!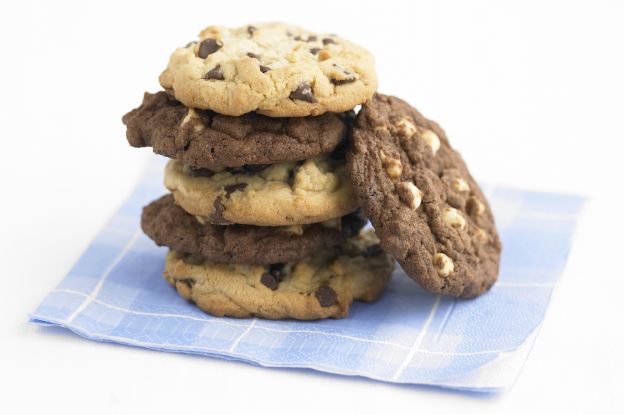 1

/10
View slideshow
Using Ingredient Substitutes
Or, more specifically, doing it wrong. As you're flipping through pages of a recipe book, one thing you might notice is that there are often suggestions for replacement ingredients or alternative ways to mix up your dough. But don't let that fool you into thinking that you can do that with just about anything! With baking even more so than cooking, ingredient substitutions are a delicate process, where one little misstep can result in a failed batch of cookies. Nobody wants wasted dessert. Before boldly going where no one has gone before, be sure you understand the science behind the ingredients you're swapping so that they have the same effect on the finished product.
More steaming articles
Chef Tips and Tricks
VIDEO: Salted Caramel Thumbprint Cookies
These salted caramel thumbprint cookies are easy to make and super delicious!
INGREDIENTS:
1/4 cup / 50g of softened butter
1 egg (divide the yolk and white)
1/4 cup / 50g of sugar
Pinch of sea salt
1 cup / 150g of flour
1 cup / 100g of chopped nuts
Salted caramel
Melted dark chocolate
METHOD:
In a bowl, mix together the butter, egg yolk, sugar, and salt.

Add the flour and mix. Roll into a ball.

Chill for 30 minutes.

Remove from refrigerator. Divide the dough and roll into 1-inch balls.

Dip each ball in egg yolk, and then roll in chopped nuts.

Place on baking sheet (lined with parchment paper), and press your thumb into the center.

Bake at 340°F/170°C for 12 minutes, or until golden.

Remove from oven and let cool.

Pour the salted caramel into the center groove,and drizzle with dark chocolate.

Enjoy!