Family-Friendly Meals To Make in 30 Minutes Or Less
Google Ads
You can get the whole family fed stat with these easy 30-minute recipes!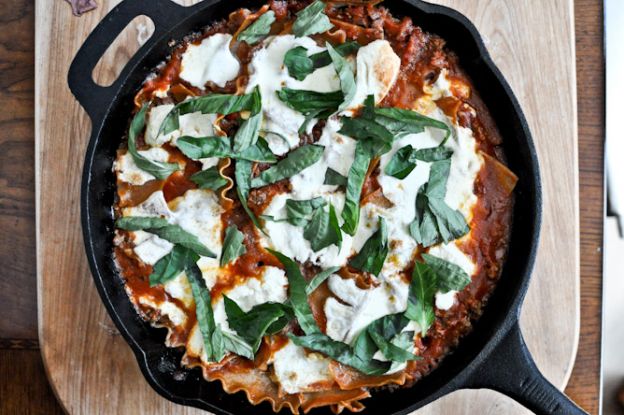 1

/25
View slideshow
© How Sweet It Is
Skillet lasagna
No longer do you have to put in an hour's worth or more of prep time to get a hearty Italian meal on the table. This skillet lasagna will surely please the fam with its layers of flavorful ground beef, healthy whole-wheat lasagna noodles, tomatoes and mozzarella with dollops of ricotta and torn basil leaves to top it all off. 10 minutes in the oven, and boom! Dinner is served.
More steaming articles
Chef Tips and Tricks
VIDEO: Crispy Zucchini Potato Cakes
Combine summer zucchini with leftover mashed potatoes for a delicious, savory treat!
INGREDIENTS
5 Potatoes
1.5 Cup shredded zucchini
3/4 Cup shredded cheese
3/ Cup milk
1/3 Cup coriander, chopped
1/3 Cup basil, chopped
Parmesan, to sprinkle
Salt and pepper, to season
METHOD
Chop the potatoes in half, boil until very tender and drain.
In a bowl, combine the potatoes and zucchini. Add the grated cheese, milk, coriander, basil, salt and pepper, and mix thoroughly.
On a baking tray, spoon out the zucchini-potato mixture and form into balls.
Sprinkle with Parmesan and grated cheese, and bake at 350°F for 15 minutes.
When golden, remove from oven... and enjoy!