Famous Food in Film

1/ Ratatouille in Ratatouille (2007)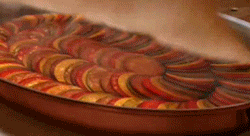 giphy.com
Who wasn't tempted to whip up their own version of this French vegetable dish? A staple in the film, you might consider not letting the rats help you though!
2/ Chocolate in Le Chocolat (2000)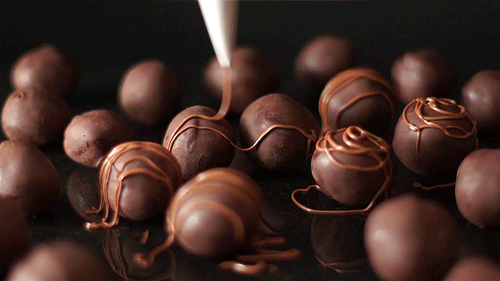 giphy.com

They say chocolate is an aphrodisiac, it certainly is in this movie!

3/ Sole Meunière in Julie & Julia (2009)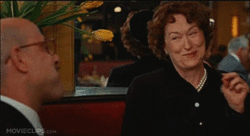 giphy.com

After Julia Child arrives in Paris she starts to wonder what to do with herself, prompting the declaration that all she liked to do was 'Eat!'. If you were left salivating after this movie, why don't you try your hand at making this classic Sole Meunière
4/ Courtesan au Chocolat in The Grand Budapest Hotel (2013)
blackiswhiteblog.wordpress.com
We were left breathless by this patisserie, not only is completely beautiful, it also defies the laws of gravity with its three-tiered choux action!
If you're brave enough, Fox released a how-to video, we'd love it if you tried!
5/ Sushi in Jiro Dreams of Sushi (2012)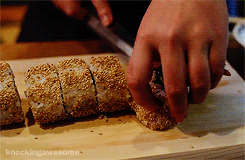 giphy.com
Who doesn't dream of sushi!?
6/ The Big Kahuna Burger in Pulp Fiction (1994)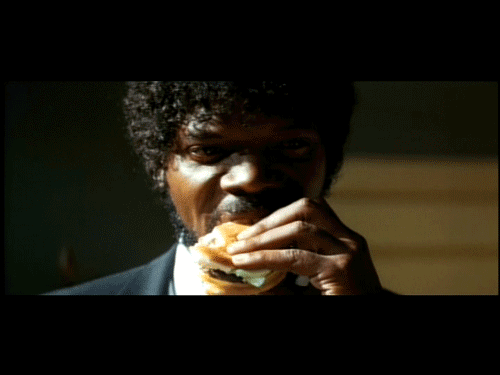 giphy.com
As iconic as the film itself.
7/ Pizza in Eat, Pray, Love (2010)
giphy.com
You don't have to go through a disastrous divorce to enjoyr pizza, alone, in Italy.
More steaming articles
Chef Tips and Tricks
VIDEO: Tarte Tatin with Cherry Tomatoes
This French classic gets turned upside-down with tangy, caramelized cherry tomatoes!
INGREDIENTS
Bread, in chunks
Grated Parmesan
1 Egg
Salt and pepper
Italian Seasoning
1 Cup of milk
Sugar
Balsamic vinegar
Cherry Tomatoes
Prosciutto
METHOD
In a bowl, mix together the bread chunks, grated Parmesan, egg, salt, pepper, Italian Seasoning, and cup of milk.
In a pot, combine the sugar and Balsamic vinegar. Bring to a boil until it has reduced (it should be a little thicker).
Slice the cherry tomatoes in half, and place them in a single layer in a baking dish.
Cover the tomatoes with the reduced vinegar and a layer of Prosciutto.
Cover everything in a layer of the bread mixture, and cook at 350°F for 20 minutes.
Remove from oven, flip upside-down... and enjoy!