Healthy homemade makeovers of your favorite snack foods
Snacks can add up to major excess calories per day, if you're not careful. Here are 20 recipes you can make at home for a healthier fix!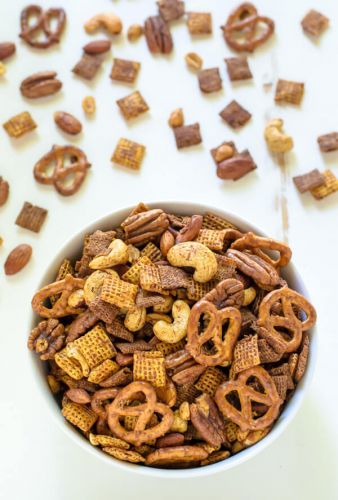 1

/20
View slideshow
© Well Plated
Sweet and spicy Chex Mix
Chex Mix is one of those deliciously salty, addicting snacks—but also the kind you're better off buying in mini-size bags to avoid calorie overload. Try making this healthier version at home. It adds a touch of sweetness by incorporating Honey Nut Chex, maple syrup and cinnamon to the remaining salty goodness. And by swapping butter for egg white, it eliminates a good chunk of calories and fat in favor of lean protein.
More steaming articles
Chef Tips and Tricks
FAST-FOOD STYLE MAYONNAISE
How to make fast-food style mayonnaise in a pinch!