30 authentic Italian foods so delicious, they'll make you forget your name
Let yourself get carried away on an Italian eat-cation with these 30 authentic dishes that you should try at least once in your lifetime!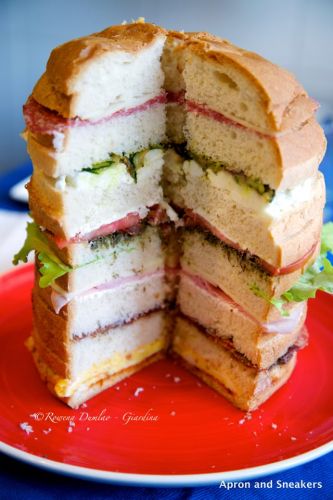 1

/30
View slideshow
© Apron and Sneakers
Panettone Gastronomico
Have you ever heard of the towering Italian appetizer cake? Classic panettone is typically served as an Italian Christmas cake with sweet ingredients such as fruits and raisins, but this savory version incorporates cured meats and various cheesy or salty spreads. It's basically a big bread loaf cut into disks, then filled with layers of alternating ingredients. Often served as a yummy finger food during the holidays, it's perfect for serving a crowd.
More steaming articles
Chef Tips and Tricks
VIDEO: Rainbow Shrimp Pasta
This multi-colored Rainbow Shrimp Pasta is utterly delicious, and sure to impress when you serve it up!
Ingredients
2 oz red spaghetti
2 oz green spaghetti
2 cups shrimp
Pepper
Salt
Paprika
1/2 cup cream cheese
Method
Boil the red and green spaghetti separately in salted water until al dente.
Fry the shrimp in a pan with plenty of salt, pepper and paprika.
Add 1/2 cup of cream cheese, and stir through until combined.
Arrange the cooked spaghetti in an alternating pattern on a plate.
Top with the creamy shrimp sauce
Garnish, and serve!