Classic 50's recipes to make in 2016
Look to the Fantastic Fifties for inspiration for your next dinner party with these throwback recipes, updated for 2016!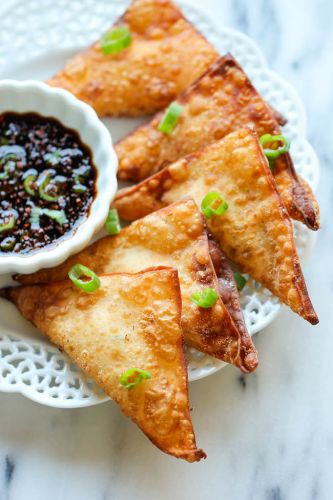 1

/13
View slideshow
© Damn Delicious
Crab Rangoon
If you time traveled to a 1950's dinner party, you'd very likely be served Crab Rangoon appetizers. Essentially deep fried dumplings stuffed with cream cheese, crab meat and a range of seasonings, they are as delicious as their origins are murky. They were introduced to the American public by the popular restaurant chain Trader Vic's, who claimed they were based on an old Burmese recipe, despite the fact that cream cheese is practically non-existent in Burmese cooking. Other sources suggest that they were invented for the 1904 World's Fair in St. Louis, Missouri. Whatever their origins, they found home in the American palate, and were part of an American culinary trend that obsessed over anything to do with the Pacific Islands. Whip up a batch of these classic appetizers to kick of your next 50's themed dinner party.
More steaming articles