50 amazing ways to eat onions
Onions are unsung heroes of the kitchen but they deserve a turn in the spotlight, too. Here are 50 recipes that put them front and center.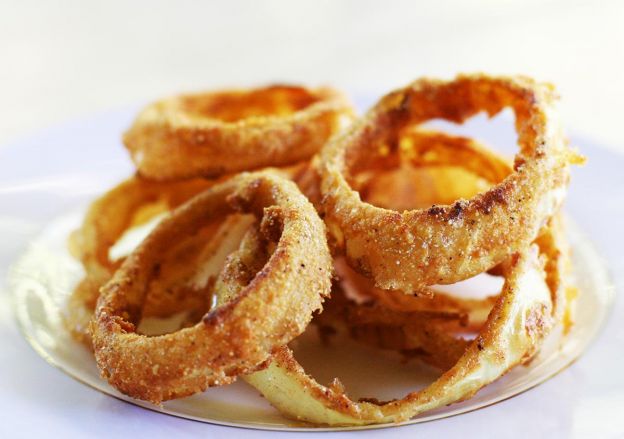 1

/50
View slideshow
© Simply Recipes
Onion Rings
Crispy, fried onion rings are the quintessential way to enjoy this versatile vegetable. Coated in a seasoned buttermilk batter then fried in a heavy Dutch oven, this recipe is a great introduction to deep frying at home.
More steaming articles
Chef Tips and Tricks
VIDEO: Fresh Mango Salad
Dive into summer with this fresh, light and healthy mango salad!
INGREDIENTS
Peanuts
Carrot
Mango
Rocket
2 limes
Olive oil
Soy sauce
Red onion, minced
Salt
Pepper
METHOD
Lightly sautée the peanuts until golden.
Take the carrots and cut into thin slices.
Peel the mango and slice into thin strips.
Squeeze the juice from 2 limes into a bowl, and add olive oil, soy sauce, minced onion, salt and pepper.
In a bowl, toss together the mango, carrot, rocket, and lime-soy dressing.
Enjoy!