30 Ways To Pimp Your Ramen
Transform an ordinary packet of instant ramen into a gourmet feast with these genius ramen upgrade recipes!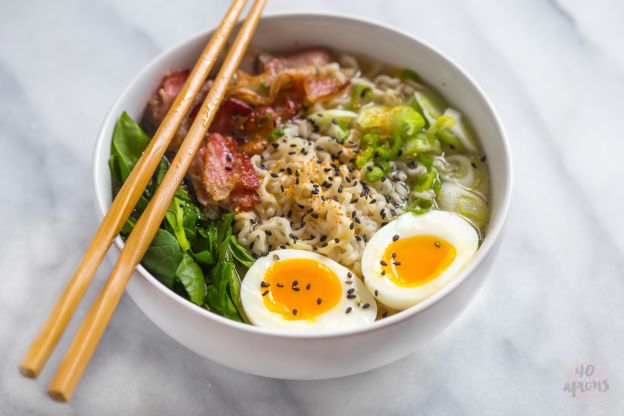 1

/30
View slideshow
© 40 Aprons
Bacon Ramen
We like to think that all the fresh spinach and scallions balance any guilt you might feel about feasting on bacon, in this great ramen recipe. Still not sure? It contains egg! And everybody knows eggs are one of the most nutritious foods around.
More steaming articles