20 Seafood Recipes Perfect For Summer Cookouts
Beef, poultry and brats take a backseat to seafood, with this list of 20 refreshing cookout-friendly seafood recipes!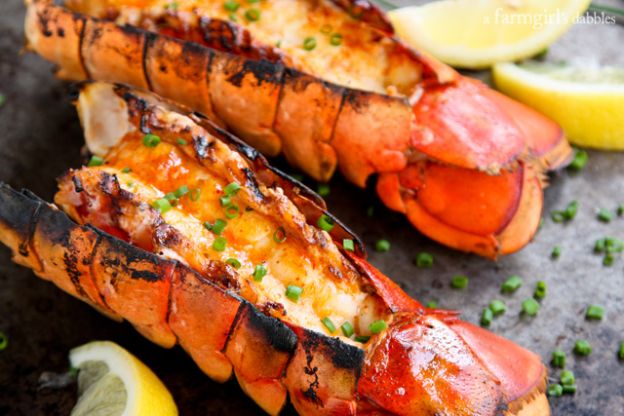 1

/20
View slideshow
© A Farmgirl's Dabbles
Grilled Lobster with Sriracha Butter
If you really want to get fancy with your seafood tonight, grill lobster tails with spicy, creamy Sriracha butter for a palette-pleasing delight. Try the recipe here.
More steaming articles
Chef Tips and Tricks
VIDEO: Tropical Salmon Sushi Cups
These fun Tropical Salmon Sushi Cups make the perfect warm-weather appetizer!
Ingredients
1/2 cup rice vinegar
2 tbsp sugar
2 cups cooked sushi rice
1 cup soy sauce
1/4 cup chopped cilantro
2 tbsp seasame oil
1 tsp chili paste
Salt
1 mango, diced
1 avocado, diced
1 lb salmon, diced
Method
Combine the rice vinegar and sugar.
Stir though the cooked sushi rice, and with wet hands, shape into balls.
Press the balls into ramekins lined with parchment paper, and press the rice up the sides of the ramekins into cup shapes.
Refrigerate for 15 minutes.
In the meantime, combine the soy sauce, cilantro, sesame oil, chili paste and salt in a bowl.
Combine the mango, avocado and salmon.
Pour the soy mixture over the salmon mixture, and stir through until evenly coated.
Remove the rice cups from the refrigerator, and peel off the parchment paper.
Distribute the salmon mixture between the rice cups.
Garnish, serve and enjoy!