The World's Craziest Burgers
As much as we love a classic burger, it's also important to mix things up. Step outside your comfort zone with one of these crazy versions!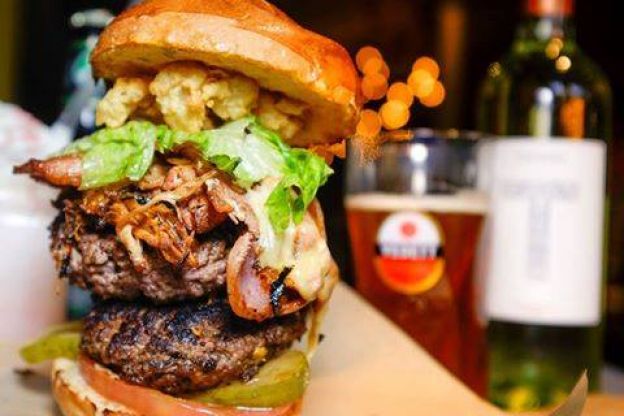 1

/12
View slideshow
© Crust
Crust (Solihull, England)
If you like your burgers with a side of competition, you'll want to make a trip to Crust in Solihull, England. The challenge? Finish the infamous "Mr. Big" burger—all 3 patties, plus the mound of pulled pork, bacon, cheese, and onions that are piled on top—in under 20 minutes, and it's free. Apparently only about 10% of the thousands who have tried have succeeded...
More steaming articles
Chef Tips and Tricks
VIDEO: Tasty Beef Tomato Pockets
Looking for an easy snack or party appetizer? These little beef pockets are a pinch!
Ingredients
Dough:
2 cups flour
1 cup olive oil
2 tbsp sugar
2 tsp salt
1/4 cup milk
Water
Filling:
1 onion, diced
1 lb ground beef
A pinch of salt
1/2 cup water
1 cup tomato sauce
Method
Mix flour, sugar, salt, milk, and water in a pan, and mix until you form a dough.
In a saucepan, heat a splash of olive oil and add the onion. Cook on medium-high until onion has softened.
Add the ground beef, and add the salt, water, and tomato sauce. When the meat has browned, remove from heat.
Dust a flat surface with flour, and roll out the dough into a flat sheet.
Use a ramekin or cup to cut out circles.
Add a dollop of beef-tomato mixture to the center of each circle.
Pinch the dough into a little pocket.
Bake in the oven at 350° F for 15 minutes.
Enjoy!