Gumbo Recipes: From Easy To Advanced And Everything In Between
There's nothing better than a comforting bowl of flavorful gumbo! Get the lowdown on all the different ways to make this Southern treat!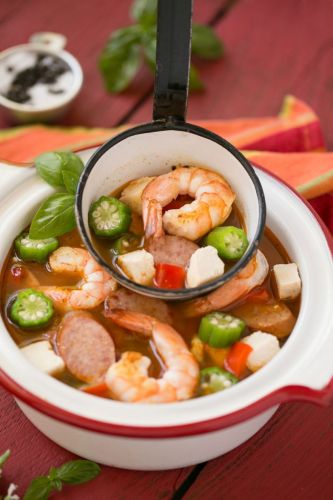 1

/15
View slideshow
© Dinner At The Zoo
One Pot Chicken and Shrimp Gumbo
Everyone loves a good one-pot dish, and this recipe for one pot chicken and shrimp gumbo will definitely not disappoint. Packed with sausage, shrimp, vegetables and chicken, it comes together in just 30 minutes! Garnish with fresh basil and hot sauce to taste.
More steaming articles