10 Secret Hacks To Perfect Apple Pie
Anyone can make apple pie, but if you want to achieve flawless results, here are 10 hacks you need to know!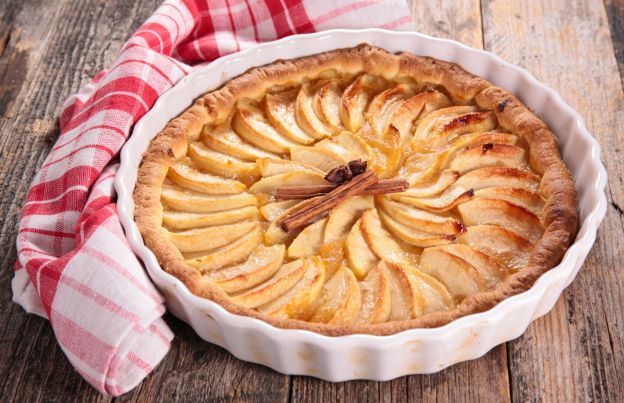 1

/11
View slideshow
© Gourmandize
The Perfect Apple Pie
Apple pie is originally a European creation that is said to be brought to the US by early settlers. Today, it's one of the most popular desserts in the country and for good reason! The familiar taste of that sweet crispy crust and deliciously spiced apple filling is hard to beat. But not all apple pies are made equally. They range from "meh" to "Is it wrong if I lick the plate?" If you want to achieve the pinnacle of apple pie perfection, then here are the hacks you need to know.
More steaming articles
Chef Tips and Tricks
VIDEO: Zebra Cake
Try this clever trick to make the perfect zebra cake!
Ingredients
2 large water or soda bottles (empty)
2 cups flour
1 cup sugar
2 sticks butter
6 eggs
1 tbsp baking powder
1 cup heavy cream
4 tbsp cocoa powder
Method
Preheat oven to 350°F.
Ready 2 large plastic bottles, cleaned and dried.
Add 1 cup of flour to each bottle.
Add 1/2 cup of sugar to each.
Melt butter, then add equal halves to each bottle.
Add 6 eggs, 3 in each.
Add 1/2 tbsp of baking powder to each.
Add 1/2 cup of heavy cream to each.
Shake the bottles thoroughly until the contents are well mixed.
In one of the bottles only, add the cocoa powder.
Beginning with the cocoa powder mixture, add a dolop of batter to the center of a circular
baking tin. Do the same with the other mixture, placing the dolop directly in the center of the previous one.
Continue with alternating additions of each mixture until all batter is used and the tin is full.
Place in the oven and bake for 30 minutes.
Serve and enjoy!