43 Delicious Pasta Recipes That Aren't Spaghetti
There are 350 different kinds of pasta... Why stop at spaghetti?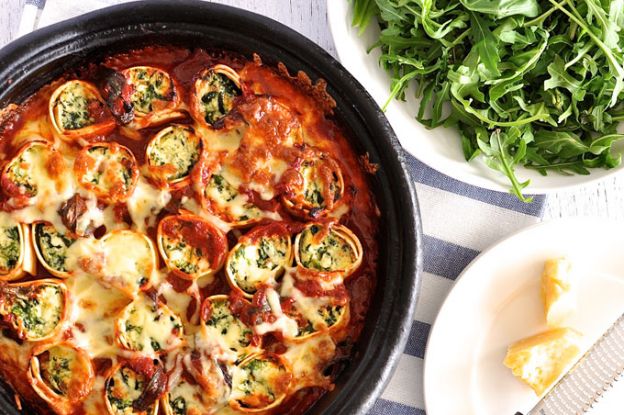 1

/43
View slideshow
© Recipe Tin Eats
BAKED SPINACH AND RICOTTA ROTOLO
Impress your guests with a kind of pasta they've never heard of before. Recipe here!
More steaming articles
Chef Tips and Tricks
VIDEO: Rainbow Shrimp Pasta
This multi-colored Rainbow Shrimp Pasta is utterly delicious, and sure to impress when you serve it up!
Ingredients
2 oz red spaghetti
2 oz green spaghetti
2 cups shrimp
Pepper
Salt
Paprika
1/2 cup cream cheese
Method
Boil the red and green spaghetti separately in salted water until al dente.
Fry the shrimp in a pan with plenty of salt, pepper and paprika.
Add 1/2 cup of cream cheese, and stir through until combined.
Arrange the cooked spaghetti in an alternating pattern on a plate.
Top with the creamy shrimp sauce
Garnish, and serve!