63 Microwave Recipe Hacks That'll Change Your Life
Hack your microwave to simplify your life! Here's the ultimate collection of microwave-friendly recipes that take no time to make.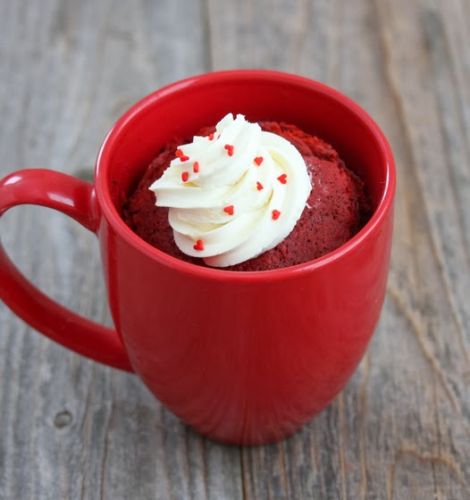 1

/63
View slideshow
© Kirbie's Cravings
Red velvet mug cake
If you're a fan of red velvet cake, you're going to fall in love with this microwave version topped with delicious cream cheese frosting. The only part of the recipe that requires patience is letting the cake sit for 30 minutes after cooking, so it's cooled and fully flavored for you to devour. Then again, that's not as easy as it sounds...!
More steaming articles
Chef Tips and Tricks
VIDEO: Salted Caramel Thumbprint Cookies
These salted caramel thumbprint cookies are easy to make and super delicious!
INGREDIENTS:
1/4 cup / 50g of softened butter
1 egg (divide the yolk and white)
1/4 cup / 50g of sugar
Pinch of sea salt
1 cup / 150g of flour
1 cup / 100g of chopped nuts
Salted caramel
Melted dark chocolate
METHOD:
In a bowl, mix together the butter, egg yolk, sugar, and salt.

Add the flour and mix. Roll into a ball.

Chill for 30 minutes.

Remove from refrigerator. Divide the dough and roll into 1-inch balls.

Dip each ball in egg yolk, and then roll in chopped nuts.

Place on baking sheet (lined with parchment paper), and press your thumb into the center.

Bake at 340°F/170°C for 12 minutes, or until golden.

Remove from oven and let cool.

Pour the salted caramel into the center groove,and drizzle with dark chocolate.

Enjoy!