7 Weird Fruits That Look Like They're From Another Planet
We're going to bet you've never tasted, seen or even heard of these unusual-looking fruits. If you're bored of the same old apples and bananas, take note!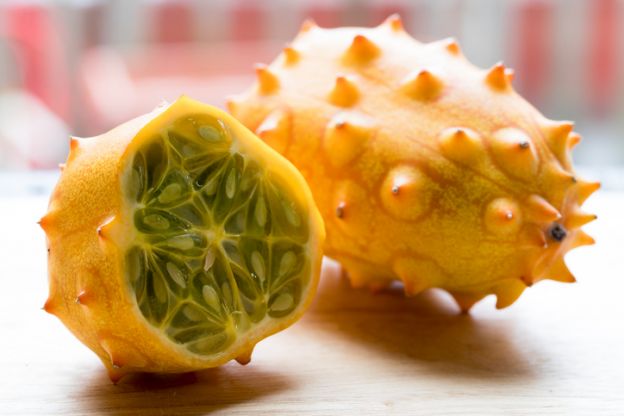 1

/7
View slideshow
KIWANO (HORNED MELON)
This thorny-looking fruit is actually from the same family as melons and cucumbers—with a much more exotic appeal. It's been said to have the combined flavors of banana, cucumber and lime. Although native to Sub-Saharan Africa, it is now grown in several countries around the world, including the US. Still, you probably haven't seen it at your local grocery store yet.
More steaming articles