24 Summer Dinners You Can Serve Cold (That Aren't Sandwiches)
Tired of sandwiches? Then it's time to discover some new summer-friendly dinner recipes! Here are 24 of our favorites to get you started...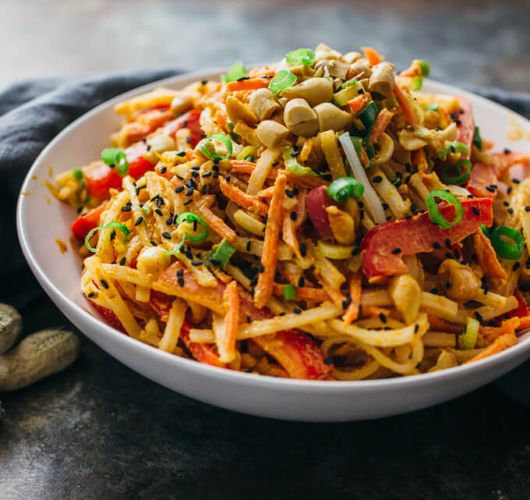 1

/24
View slideshow
© Savory Tooth
Cold Peanut Noodle Salad
The rice noodles and veggies in this dish make for a delicious, crunchy base, but what really makes the salad special is its peanut dressing. Made with peanut butter, sriracha, rice vinegar, and garlic cloves, it's definitely one to remember.
More steaming articles
Chef Tips and Tricks
How to properly cook green vegetables
Discover how to cook green vegetables the right way!