6 entertaining hacks: How to rock your next hosting gig
Feeling inexperienced in the entertaining domain? No worries! We've got 6 hosting hacks to help you make any event a social success!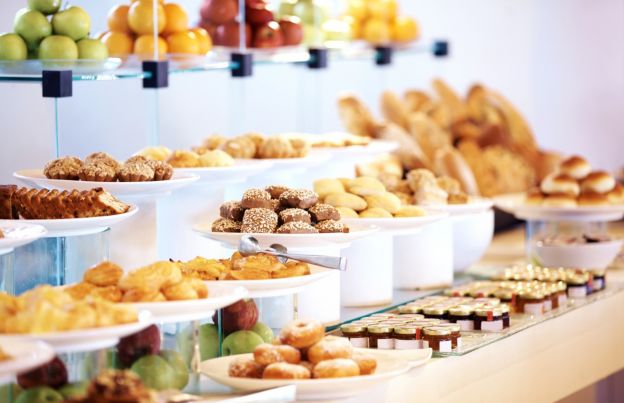 1

/6
View slideshow
Hold a potluck brunch
Potlucks are a genius way to make hosting Sunday brunch a breeze. You can take care of the main with an easy make-ahead breakfast casserole. Think quiche, frittata or a savory tart. Or depending on how many guests you have, try out that fun baking hack where you make individual portions in a muffin tin.
Then simply ask each guest to bring a side dish of his or her choosing. If they're not so into cooking, have them bring Champagne and orange juice for Mimosas or the ingredients for easy Bloody Marys.
Other good, easy side suggestions: Buttermilk biscuits, muffins, sweet breads (banana, zucchini, etc.), fruit salad, coffee cake, hash browns and maybe a healthy salad to balance all the carbs.
More steaming articles
Chef Tips and Tricks
VIDEO: Blue Cheese Bruschetta
Amp up your bruschetta, with a flavorful French twist!
INGREDIENTS
3/4 Cup of blue cheese
1/2 Cup of cream cheese
Green peas (cooked)
4 Sun-dried tomatoes (halved)
2 Slices prosciutto
Toast
METHOD
Mix together the blue cheese and cream cheese.
Spread onto toast.
Top with green peas, sun-dried tomatoes, and prosciutto.
Enjoy!