Out of the teapot, into the oven: 10 brilliant bakes with rooibos tea
Although it's now available around the world, rooibos (or 'redbush') tea grows in only one place on earth: the Western Cape province of South Africa. Caffeine-free and rich in antioxidants, it plays the starring role in these 10 recipes for mouthwatering sweet treats.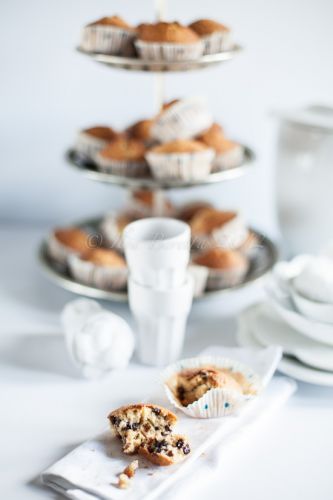 1

/10
View slideshow
© Lucullian Delights
Rooibos and vanilla muffins with chocolate chips
Vanilla-flavored rooibos tea is popular—and for good reason. This great flavor combination works well for baking too. Here's a recipe for rooibos and vanilla muffins with chocolate chips to get you started. Try using a dash of vanilla extract if you can't find vanilla-flavored rooibos.
More steaming articles
Chef Tips and Tricks
VIDEO: Zebra Cake
Try this clever trick to make the perfect zebra cake!
Ingredients
2 large water or soda bottles (empty)
2 cups flour
1 cup sugar
2 sticks butter
6 eggs
1 tbsp baking powder
1 cup heavy cream
4 tbsp cocoa powder
Method
Preheat oven to 350°F.
Ready 2 large plastic bottles, cleaned and dried.
Add 1 cup of flour to each bottle.
Add 1/2 cup of sugar to each.
Melt butter, then add equal halves to each bottle.
Add 6 eggs, 3 in each.
Add 1/2 tbsp of baking powder to each.
Add 1/2 cup of heavy cream to each.
Shake the bottles thoroughly until the contents are well mixed.
In one of the bottles only, add the cocoa powder.
Beginning with the cocoa powder mixture, add a dolop of batter to the center of a circular
baking tin. Do the same with the other mixture, placing the dolop directly in the center of the previous one.
Continue with alternating additions of each mixture until all batter is used and the tin is full.
Place in the oven and bake for 30 minutes.
Serve and enjoy!