16 hummus recipes you need to scoop up immediately
Peanutty Thai curry hummus, garlicky carrot top hummus, sun-dried tomato hummus... here are 16 ways to reinvent this classic appetizer.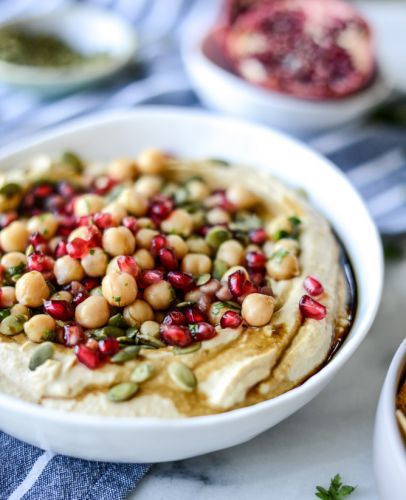 1

/16
View slideshow
© How Sweet It Is
Roasted butternut squash hummus
Ever so pretty with its crunchy topping of pomegranate and pumpkin seeds, this roasted butternut squash hummus has just the right hint of fall flavor. In a word, irresistible!
More steaming articles
Chef Tips and Tricks
VIDEO: Eggplant Hummus Toasties
Ingredients
Eggplant
Hummus
Coriander
Salt and pepper
Method
Slice eggplant and chop coriander
Place sliced eggplant in toaster
Thoroughly mix hummus, salt, pepper, and coriander
Spread the mixture onto the toasted eggplant slice!