Your winter hibernation meal plan: 18 freezer-friendly dishes to help you eat well all season
Meal prep is key to nutritional soundness. Take it even further by preparing in bulk and freezing your meals for healthy eating all winter.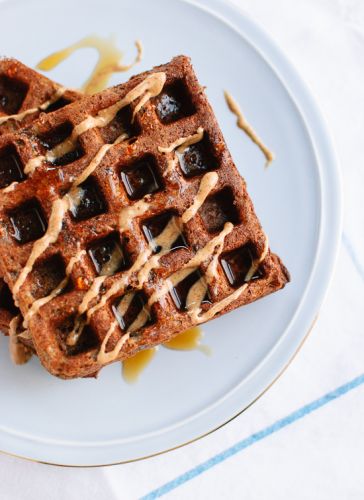 1

/18
View slideshow
© Cookie + Kate
Gluten-free buckwheat waffles
Buckwheat is a savior for gluten-free carb-lovers. And we bet you didn't know it's not a grain but a fruit seed, similar to rhubarb and sorrel. Nutritious and fiber-filled, buckwheat flour makes the perfect substitute for all-purpose in this easy breakfast recipe that goes straight into the waffle-iron. They're nice and puffy with a natural sweetness that you'll crave often. Freeze a bunch of them, and simply revive them in a toaster the next time you need your waffle fix.
More steaming articles
Chef Tips and Tricks
How to make a quick and easy chicken wrap
Here's how to make a quick and healthy sandwich wrap!