20 Exotic Grilled Recipes You Need To Try
Bored of the same old, dry chicken on the barbecue? Try these 20 original and exotic ideas to seriously step up your barbecue game this summer!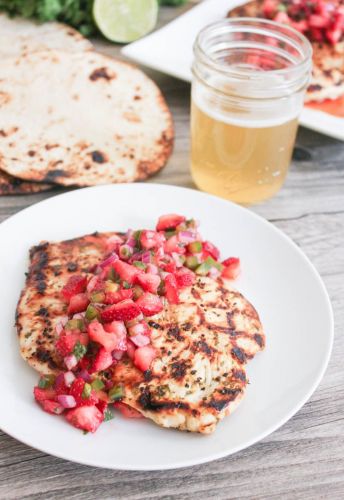 1

/20
View slideshow
© Domesticate Me
Cilantro Lime Chicken with Strawberry Jalapeno Salsa
This Cilantro-Lime Chicken is pounded and marinated before being grilled, to create an unbelievably tender and flavorful meat. Never tried a fruity salsa before ? Give this sweet-and-spicy strawberry sauce a shot and next thing you'll be eating it straight out of the bowl.
More steaming articles
Chef Tips and Tricks
VIDEO: Delicious Stuffed Cabbages
These tasty stuffed cabbage rolls are so easy!
Ingredients
1 onion
5 - 6 thick rashers bacon
1/2 lb sausage meat
1/2 cup tomato paste
2 cloves garlic, diced
2 bell peppers, diced
Salt
1 cabbage head

Method
Fry the bacon in a skillet, then add onion, and meat.
Add tomato paste, bell peppers, garlic and salt, and simmer till cooked through
Boil 1 whole cabbage head in salted water till tender
Spoon mixture into individual cabbage leaves, and fold carefully to form little rolls
Serve with any remaining mixture
Enjoy!