50 Recipes To Treat Your Dad To On Father's Day
Father's Day is about making Dad feel loved and appreciated. What better way to show your love than with one of these 50 delish recipes?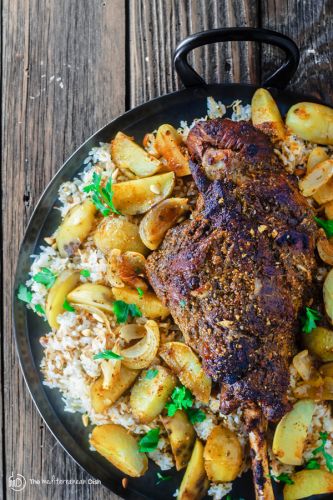 1

/50
View slideshow
© The Mediterranean Dish
Mediterranean-Style Leg of Lamb with Potatoes
This recipe for Mediterranean-style leg of lamb is so tasty, your Dad will be requesting you to make it every time you visit. It takes a bit of effort to prepare, but the look on Pop's face when he takes his first bite will be totally worth it. Serve on a bed of Lebanese rice and tasty seasoned potatoes.
More steaming articles
Chef Tips and Tricks
8 Mistakes That Everybody Makes With Pasta
Do you put the pasta in without waiting for the water to boil? Add oil? Forget the salt?