The World's Spiciest Restaurant Dishes
If you're a veteran spicy food eater, then get ready to pack your bags and go on a tasting trip of the most fiery dishes around the world!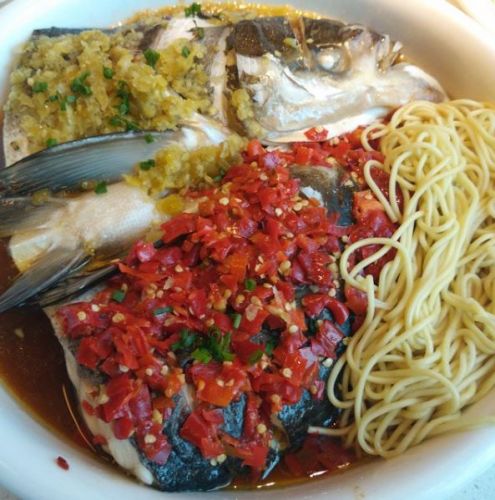 1

/15
View slideshow
© Instagram - @pigeattiger
Yin Yang Yu Tou - South Memory (China)
The signature dish at South Memory restaurant in Shanghai is a fish head strewn with red and green chilies, served with noodles on the side. It comes from the fiery Hunan cuisine and is often compared to Sichuan food, though it has a distinctly "drier" hotness, made with fresh ingredients and pure chilies. FYI, the fish to chili ratio is 1:1 for this dish, so make sure you order an ice cold beer to counter the heat.
More steaming articles