Money Saving Food Storage Hacks You Need To Try Now
It's amazing how much money gets lost by improper food storage. Here are the hacks you need to know to make your food more cost-effective!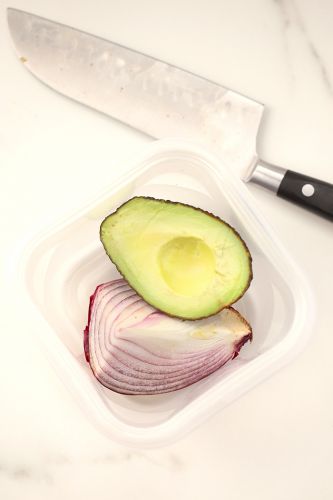 1

/25
View slideshow
© The Healthy Maven
Store Cut Avocados With Onion
Avocados are a pesky fruit to store once you've cut into them. They turn brown quickly from being exposed to oxygen, which consequently speeds up their deterioration. In order to keep your cut avocados fresh and green, leave the pit on and place them in airtight containers with a piece of onion. This helps prevents oxidation from occurring. For more genius avocado hacks, go here.
More steaming articles