The Most Iconic Food To Eat In Every State
Discover the must-eat food of each and every American state! Did your favorite food make the cut?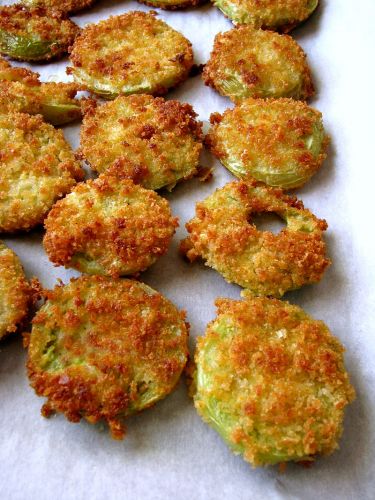 1

/50
View slideshow
© Rants From My Crazy Kitchen
Alabama: Fried green tomatoes
Fried green tomatoes are a classic in Alabama. You can eat them at any time of the day, as a side dish, snack or appetizer. Here's a great recipe for crispy fried green tomatoes.
More steaming articles
Chef Tips and Tricks
VIDEO: Easy Cheesy Mini Pizzas
We are definitely making these Easy Cheesy Mini Pizzas for our next party!
Ingredients
Pizza Dough (homemade or store bought)
Shredded cheese
Pizza sauce
Cured ham, shredded
4 eggs
Cherry tomatoes
Fresh basil
Method
Roll out the dough
Use a small bowl to cut the dough into rounds
Add shredded cheese
Place in oven on an oven tray afr 10 min at 355°F
Put each dough round into a ramekin
Add 1 tbsp pizza sauce, a handful of shredded cured ham
Break an egg into each pizza
Top with sliced cherry tomatoes and a basil leaf
Place in oven for another 15 mins at 355°F
Garnish with parsley and a pinch of pepper
Serve and enjoy!